Menu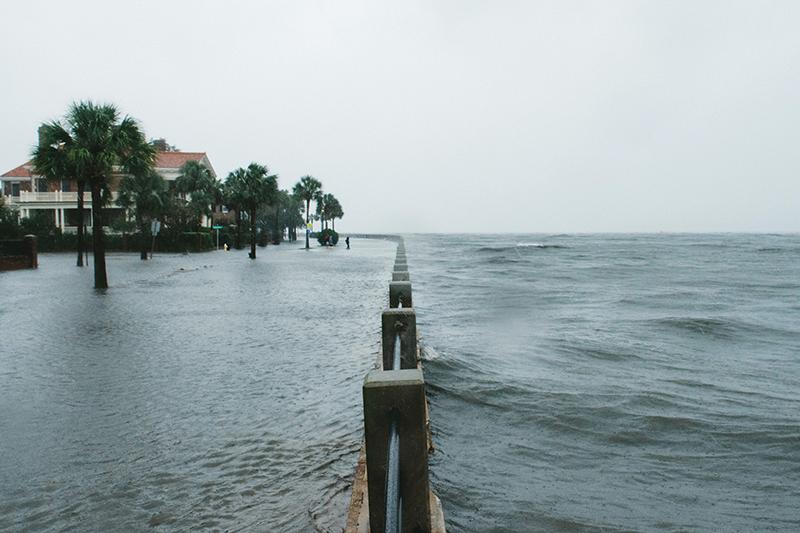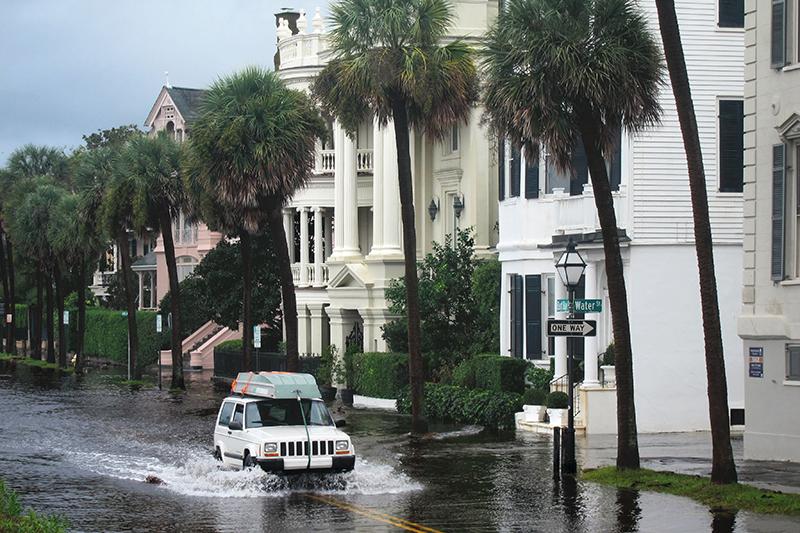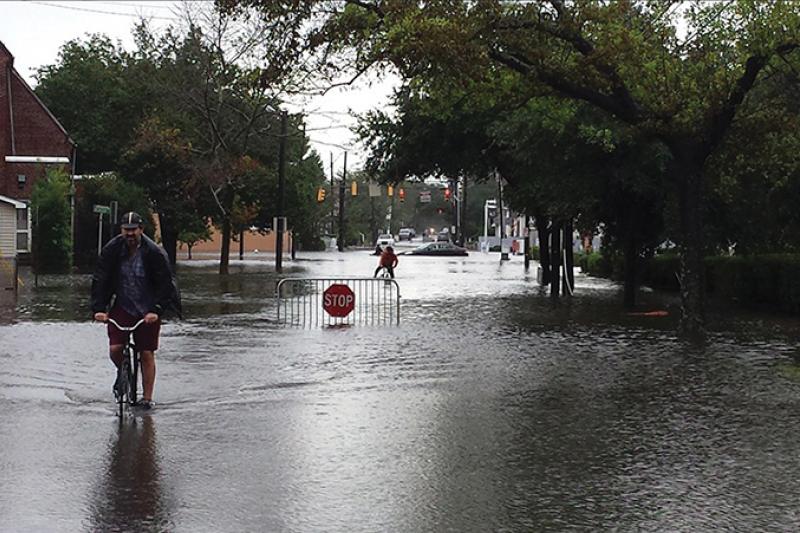 The Instagram posts of kayakers paddling through the City Market; photos of flooded cars stalled at Huger and King streets; the obligatory footage of The Weather Channel's Jim Cantore hunkered down on the Battery, sopped by doilies of sea spray. Chances are, if you've been on the peninsula during one of the umpteen number of flood events in the last several years, you've sloshed through ankle- or knee-deep water yourself. For waterlogged Charlestonians, the adage "When it rains, it pours" holds an increasingly soggy truth.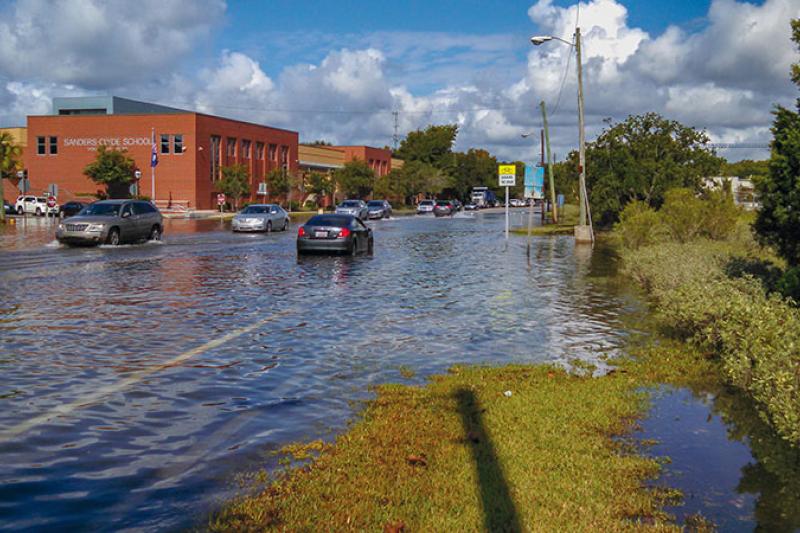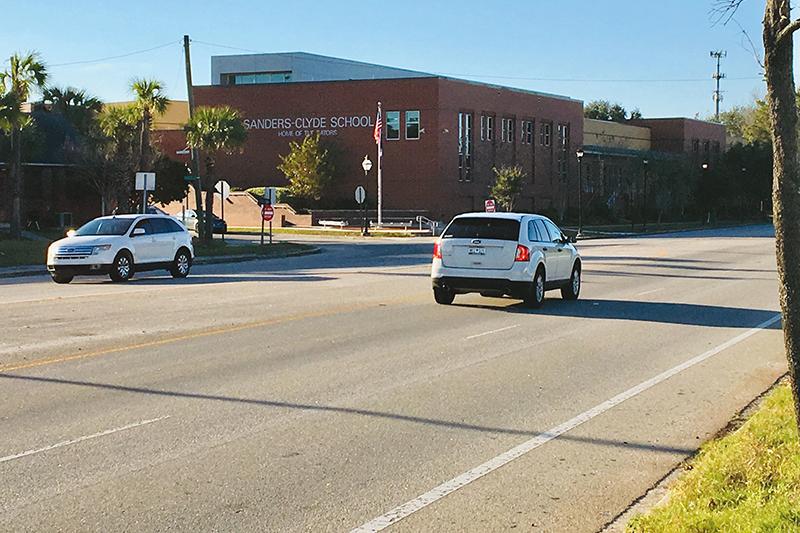 During Hurricane Irma in 2017 and Matthew the year before, White Point Garden became White Point Lake, as the seawater from the storm surge inundated the lower Battery. When working to alleviate the flooding, city engineers found two 20-year-old check valves that malfunctioned. They did not prevent seawater from backing up into drainage infrastructure while allowing stormwater to drain when tide recedes. The result: Murray Boulevard and White Point Gardens were underwater for days.
Since then, the city has successfully installed a backflow preventer in a 12-inch storm pipe at Water Street to relieve flooding in the East Battery and allocated $40,000 to install check valves on Ashley and Rutledge avenues to help Cannon Park stay dry. To date, Charleston has installed 22 new in-line check valves in West Ashley and on the peninsula and has plans for more.


In the tourist beach town of Katwijk on the North Sea, Dutch architects designed a series of man-made dunes rising 25 feet above sea level that not only provide protection from storm surge and future sea level rise but parking facilities underneath for nearly 700 cars, all integrated into the natural coastal environment. The design won Best Building of the Year 2016 by the Royal Institute of Dutch Architects.
Photographs by Luuk Kramer
Playgrounds and urban common areas incorporate pervious surfaces and basins that fill with water during storm events and convert back to play areas when dry. Rooftop gardens, such as the Vivaldistraat, create welcoming civic places for lunch, meetings, and a breath of fresh air, while helping manage rainwater.
Photographs by Jared Bramblett

Though the idea of altering historic structures has long been taboo in this preservation-forward town, more and more peninsula homeowners—nearly 50 to date—are inquiring about elevating homes that have been impacted by flooding. The city has worked closely with its Board of Architectural Review (BAR) and Historic Charleston Foundation to complete draft design guidelines (completed in January 2019) that will soon be presented for formal review and adoption.
The document outlines the ground rules, so to speak, for elevating historic structures, and focuses on four key areas to guide elevation projects for historic buildings: considerations for streetscape/context, site design, foundation design, and architecture/preservation.
Buildings requesting permit for elevating will be considered according to their category of historic integrity.
Buildings deemed "Exceptional" or "Excellent" (Category 1 and 2 Buildings) must:
Get full BAR approval.
Follow all preservation and architectural guidelines in the final document, which will be mandatory for these structures.
Encourage use of FEMA Variance to minimize change to only what is necessary to avoid flood hazard.
If approved, applicants must provide documentation of the building in its existing state, to include as-built elevations, floor plans, site plan, and photographs.
For Category 3 and 4 Buildings (of lesser historic importance):
Elevating three feet or less may be staff approved. Anything above three feet requires Board approval.
If approved, applicant must provide documentation to include as-built elevations, floor plans, site plan, and photographs.
The goal is to protect and preserve the historic fabric and context of the structure, so guidelines ensure they remain "architecturally harmonious with the original site and surroundings," explains Historic Charleston Foundation.